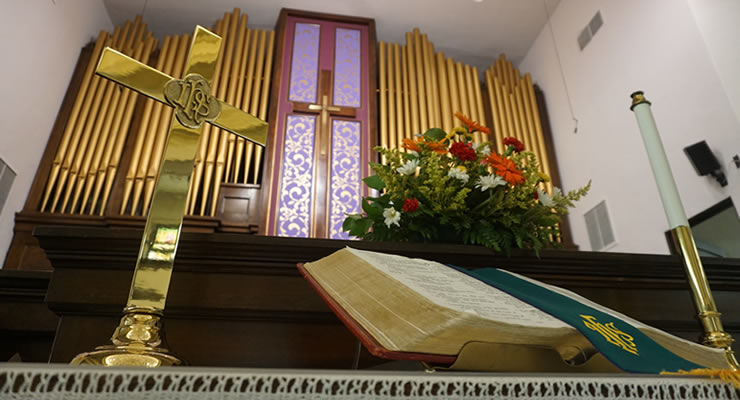 A lot has happened as we've worshiped in these past few weeks! Jesus was born in Bethlehem and we were told of his birth by hosts of angels and bright stars. The child and his mother and father were visited by three wise men who brought them gifts. Mary and Joseph and the infant Jesus fled to Egypt in terror of King Herod and his murderous rage. The family settled in Nazareth and Jesus grew up. In the same way that our children's growing up years seem to speed by...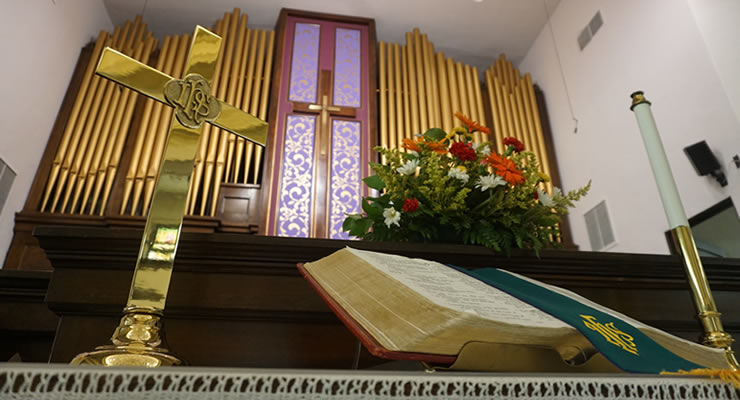 The painting on the front of our worship folders and on the screen before you is entitled "Holy Family" and was painted by Rembrandt in the 17th century. It portrays the nativity as if it were taking place during that time period. Mary and Joseph's clothing and furnishings are what one would find in a typical Dutch home from Rembrandt's own day. Mary is seated with an open well-thumbed book, presumably the scriptures, held open by her left hand. Her right hand...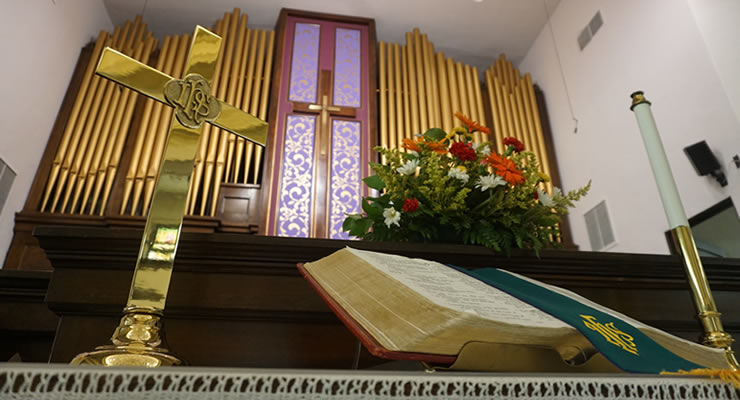 It seems as though we ought be able to bask in the wonder of it all for awhile, doesn't it? It was only a few days ago, we were singing the carols we love so much: "Silent Night, holy night, all is calm, all is bright." "O, little town of Bethlehem, how still we see thee lie." We think of angels and shepherds, of "deep and dreamless sleep, as silent stars go by." We've created in our minds a beautiful setting of a young handsome couple and their perfect child, a crude manger...