A church is more than a building or a place. A church is made up of people - those who believe in the living Word of God and are inspired by God. The First United Methodist Church of Plymouth is made up of spiritual people who believe in the grace, truth, and fullness of the living God. Please take a moment to learn more about our church's staff by reading their profiles below. Please contact the church to connect with our staff. You can also learn more about who we are and what to expect when you visit.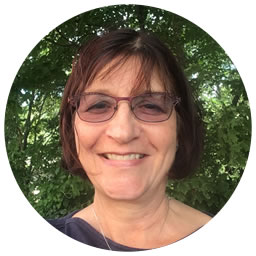 Pastor Toni L. Carmer
Pastor Toni brings a love for Jesus, a love for people (inside and outside the church), and missions to First United Methodist as our preacher, pastor and leader. Like every United Methodist pastor, she has been ordained to Word (preach and teach), Sacrament (leading us in the gifts of grace we call Communion and Baptism), Order (helping us be organized effectively for worship, faith development, and fellowship), and Witness (missions and outreach). Pastor Toni brings over 27 years of experience in all sizes of churches in northern Indiana to her ministry here at Plymouth. Prior to her call to ordained ministry, she was a registered nurse and then God ignited a fire in her heart to change the world by sharing the love and truth of God in Jesus. A graduate of Garrett Evangelical Theological Seminary in Evanston, IL, she has served churches as well as being a leader at the state and denominational level.
Toni is a big fan of country music, chips and salsa, Anne Lamott, and Maeve Binchy. A lifelong Hoosier, she loves to garden, paint, spend time with her family, and travel. She and her husband, Scott, have 3 grown children (all living in northern Indiana) and 5 grandchildren who delight her and remind her of the best things in life. Toni has a passion for God, life and loving all people!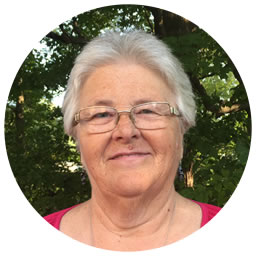 Cindy Flagg
Director of The Well
Cindy Flagg accepted Christ as her Savior when she was 5 years old while attending Vacation Bible School. She has spent her life enjoying attending church and learning as much about the Bible as possible. Cindy works full-time at Miller's Assisted Living where she is the Activity Director. She considers her job not only her career but a ministry as well. Cindy is a Certified Lay Speaker through the United Methodist Church and has been leading services at The Well on Sunday evenings at 5:00 p.m. for the past 3 years. In her free time she is also a member of the Marshall County Church Orchestra.
Kathy Smitha
Office Administrator
Bio coming soon.
Aaron Wilcox
Director of Student Ministries, A.S.K. (Adams Street Kids)
Aaron began serving in this position this Fall. He is a recent graduate of Bethel College with a degree in Bible and Ministries, and is excited to work alongside the A.S.K. churches, serving as a catalyst for junior high and high school students, challenging them to grow as disciples of Jesus Christ.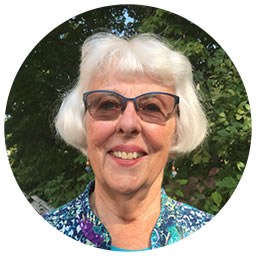 Kay Finlay
Organist
Kay Finlay has served as organist for FUMC for over 50 years. She strives to provide appropriate service music for each service and accompanies the Chancel Choir or any other special music that occurs during the 10:30 worship service. Working with the Chancel Choir has given Kay great satisfaction throughout the years. A retired insurance agent, she enjoys reading, needlework, games of all kinds and bridge.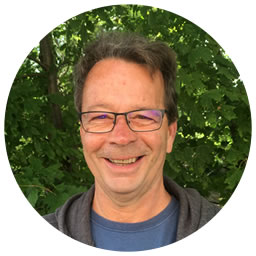 Jeff Mills
Maintenance and Custodian
Jeff takes care of our building inside and out, keeping things clean and in good repair.
All the Members of the Congregation
Believing that God has blessed us all with gifts to do the ministry of the church, it only seems appropriate to include a few pictures of our congregation! (Ephesians 4:12)